Blog
2017-08-13
Hengel in die Strand of Gordonsbaai
Die Strand en Gordonsbaai bied geleentheid vir rots of Strandhengel in die Helderberg. Die Gordonsbaai hawe of Harbour Island is gewilde plekke om te hengel.
Dan is daar plekke soos Blakes (Oorkant die Blakes woonstelle in die Hoofstraat in Strand) wat baie gewild is by hengelaars.
Hier is ernstige Hengelaars in die Strand en Gordonsbaai wat nie bang is om deur die koue vlak water te loop om op die voorste rotse te staan op hul aas te plaas op die beste riwwe nie. Skrywer is brildraer en tel nie onder hierdie voorste hengelaars nie.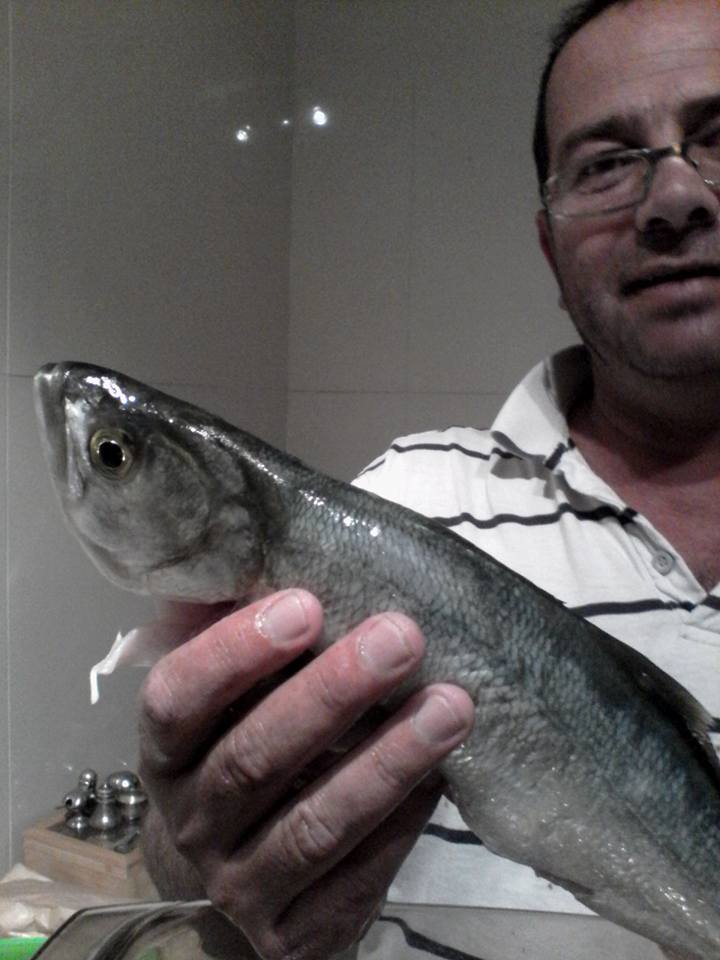 Skrywer met Elf gevang by Harbour Island Hawe met lewendige asie.
Ek het groot geword in Port Edward Natal en daar leer visvang. My vriende en kennisse sal dalk vir my lag omrede ek hierdie foto van 'n klein Elfie gevang by Harbour Island geneem het en op Faceboek gedeel het. Wel hierdie ene Elfie het 15 hengel uitstappies geverg.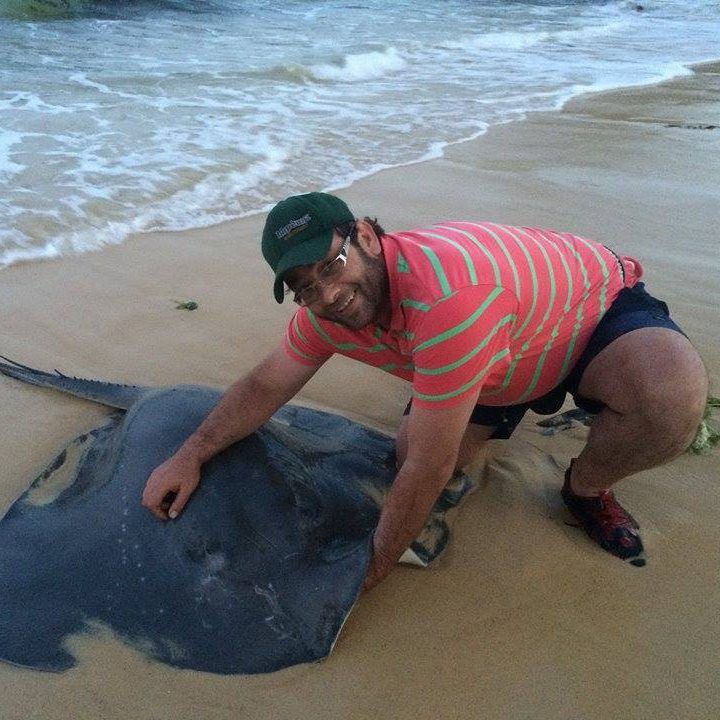 Net om te wys dat ek wel kan visvang. Hier is skrywer met groot en sterk Pylstert gevang in Valsbaai naby Simonstad. Lees die storie...
Partykeer het mens net 'n bietjie geluk nodig. Hierdie Kabeljou is gevang by Kalkbaai hawe. Dit was die eerste keer in drie jaar wat ek gehengel het en binne 'n halfuur was die vis op die rotse. Ek het weer teruggegaan en al wat ek een maal kon vang was 'n klein krefie. Al wat ek verder kan deel is dat Gout nie 'n man se maat is nie.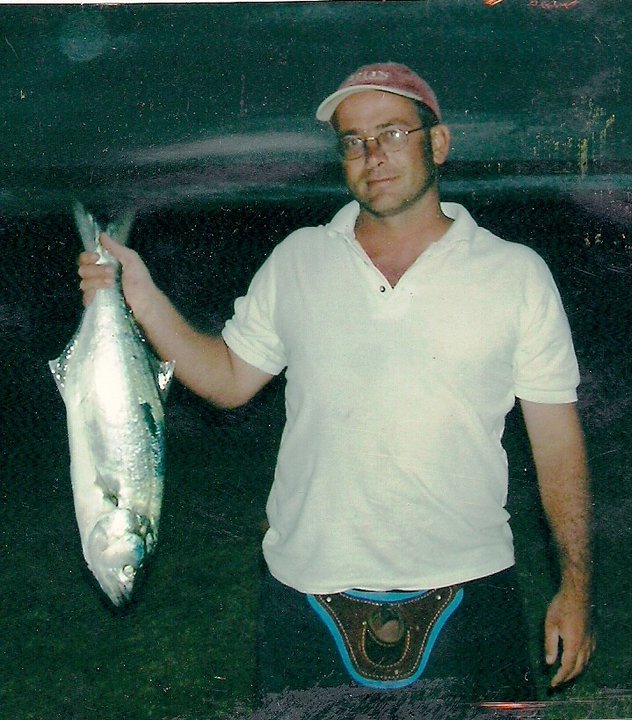 Hierdie ou foto van skrywer en Elf gevang tydens vakansie by Gouritzriviermond. Ook met lewendige aas.
Ek moes eers 'n paar fotos plaas van my en die visse wat ek al gevang het. Om so bietjie selfvertroue op te bou voor ek die artikel skryf.
Hengel in Valsbaai is nie so maklik as op ander plekke nie. Veral gedurend edie wintermaande in Natal kan enige vakansieganger maklik 'n lekker Elf vir die pan vang.
Ek was nog glad nie so suksesvol hier in Valsbaai nie.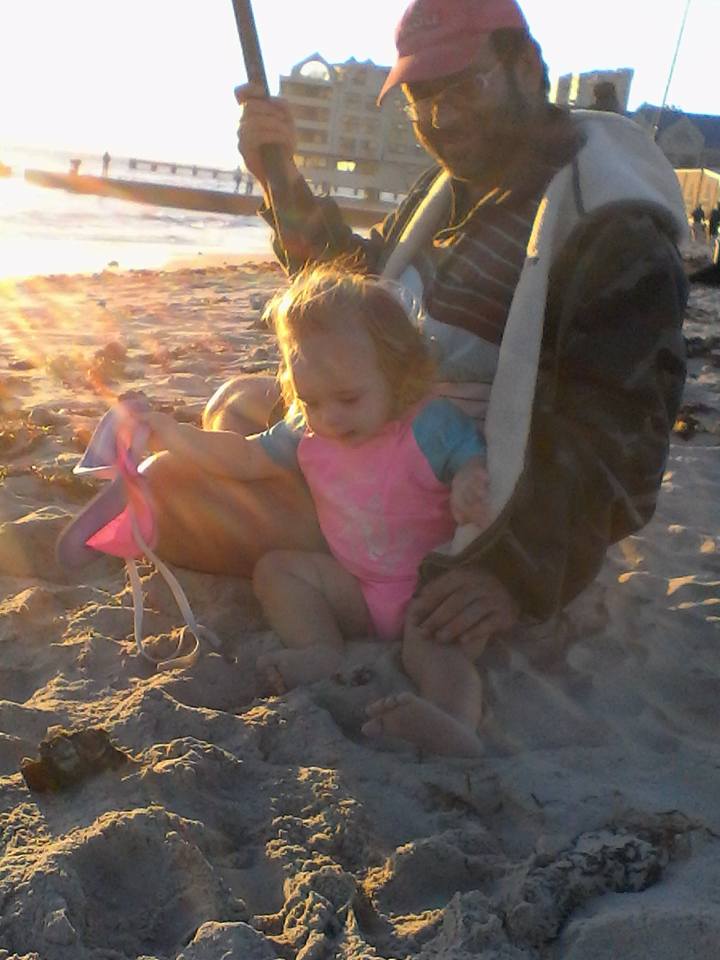 Op Blakes strand saam met kleinding.
Ek wil graag meer suksesvol wees met my Hengel in Gordonsbaai, Strand en omgewing en oor die volgende paar maande gaan ek dit my missie maak. Wat is van dei redes hoekom ek nie so suksesvol is nie.
Nie regte klere nie
Winters in die Kaap is koud en mens moet reg aangetrek wees tydens onplesierige dae. Die ouwens wie ernstig is het spesiale klere en skoene waarmee hulle deur die kouer water loop en op die voorste rotse staan om by die beste riwwe uit tekom. Behalwe dat ek bril dra hengel ek vir plesier en nie nie vir pyn nie.
Ek wag maar vir die somerseisoen wat om die draai is.
Van die beste vangste word ook in die aande gemaak.
Nie die regte gerei nie
Hier is sekere tye van die jaar heelwat Elf en Leervis wat mens met kunsase kan vang. Daarvoor benodig jy die regte ligte gerei. My huidge gerei is te swaar om vir te lank kunsaashengel te doen en die tipe kunsase wat ek ver genoeg kan gooi is waarskynlik te groot vir die gemiddelde Elf of Leervis.
Onkundig oor plaaslike gate en ase
Een van die groot redes hoekom ek nie meer suksesvol is in hierdie waters is omrede ek nog nie geleer hengel het met rooiaas of bloedwurms nie.
Dit is ook van die dinge wat ek beoog om reg te stel oor die volgende paar maande.
Ek sal maar nuwe vriende maak, dalk by 'n plaaslike Hengelklub aansluit en so paar randjies uithaal vir hierdie navorsing aangesien ek beoog om heelwat inligting oor Hengel in Gordonsbaai, Strand op hierdie webwerf te deel. Hengel is een van die heel lekkerste dinge vir mans en seuns om te doen tydens 'n vakansie en daarom is dit so frustrerend as mense nie regkom nie.
My volgende blog inskrywing gaan wees oor wenke om meer sukses te behaal wanneer u hengel in die Strand of Gordonsbaai. Lees meer...