Blog
2017-11-13
Vars vis en snoek braairesep
Ons gesels vlugtig oor waar mens vars vis by die plaaslike visverkopers kan koop wat een van die egste kaapse dinge is wat mens kan doen.
Vanoggend het ons lekker vars vis gekoop in die Strand. Hoe weet mens dat vis vars is? (Ek kyk altyd na die oë van 'n vis om te bepaal of die vis vars is.Die oë moet nie ingesonke wees nie. Verder sal die vis nie styf wees van rigor mortis nie )
Vir u gerief is hier telefoonommers van die plaaslike visverkopers wat doening is by die Strand: (Hulle is meeste naweke en vakansies te vinde op die Strand in die parkeerarea by die Strand. Hang ook net af of daar vis is wat uitkom of nie.)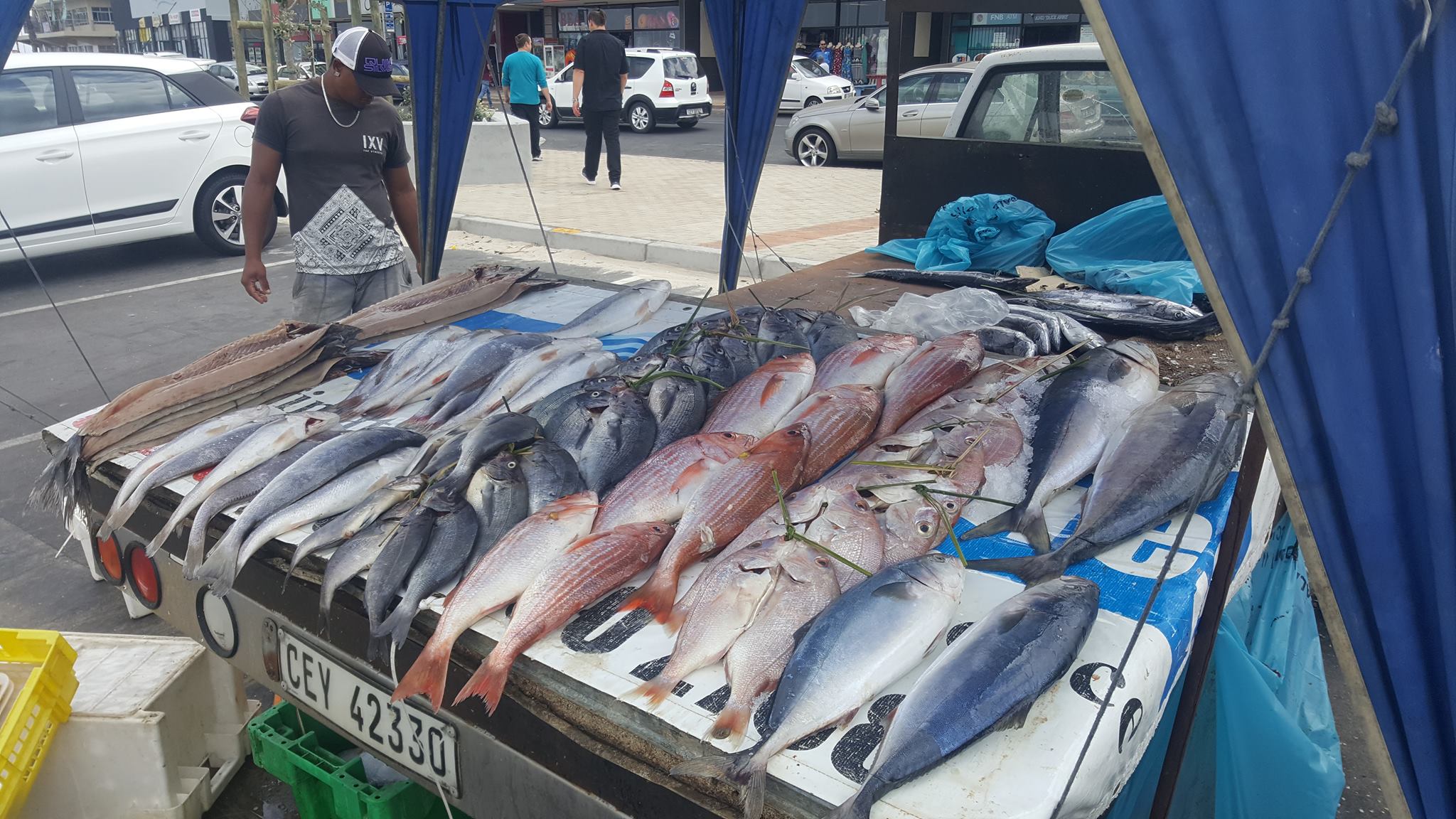 Teego 0818354259
Egshaan 0848845919
Riyaad 0720740396
Dit was 'n heerlike alternatief om vis te braai in plaas van die normale braaivleis.
Ek het 'n snoek gekoop vir R70 (genoeg om 6 mense kos te gee) en twee silwervissies vir R50 (genoeg om vier mense kos te gee). Saam met 'n slaaitjie en vars brood is dit 'n heerlike ete.
Die vis het baie goed afgegaan met Two Oceans se Sauvignon Blanc.
Vir R20 het hulle die visse vir my skoongemaak.
Al wat ek verder moes doen was om my sousie voor te berei wat ek voor en tydens die braai oor die vis aanwend . Vandag het ek Robbinson's se vis speserye gebruik, botter en appelkooskonfyt en knoffel wat mens in 'n klein pannetjie saam smelt. Die snoek word op foelie in 'n rooster geplaas om te help dat die sousie lekker kan intrek in die vis. Die foelie beskerm ook dat die vis nie vasbrand teen die rooster nie. Die silwervissies het ons net aan die een kant oopgevlek en ook ons lekker sousie toegedien voordat ons die vissie net so op die rooster geplaas het. Ek moes die vissies se vlek weer toemaak soos op die foto weens gebrek aan spasie op die rooster. Maar dit het darem gesorg dat ek bietjie meer kon kuier en stadiger moes braai.
Waar snoek makliker is om te eet en die grate te vermy en silwervissie sbietjie moeiliker is om die grate te skei van die visvleis is die silwe rvissies vir my geuriger as snoek. Patats kan as alternatief tot vars brood bedien word. Ons het sommer 'n Franse brood en lekker vars botter gebruik. Die ideaal is om eerder jou eie brood vars te bak en nog te bedien terwyl die stoom uit kom. Visbraai bly egter 'n lekker kuier ding, 'n regte Kaapse ding.